Do you live in a house built in the 1960s–90s?
- From the outside, looks like a normal foundation but inside, the bottom part of the wooden frame is at the same level with the ground, or even below it.
- The false stem wall structure was used from the 1960s up to the mid- 1990s.
- Typical houses where false stem walls were used: a brick-clad house with a flat roof or ridged roof with a shallow slope, no substantial height difference between the ground and the floor.
- Also in houses with concrete block foundations built in the 1980s and 90s.
ARE THE WALLS OF YOUR HOUSE SOUND?
Problems with the false stem wall construction:
Damp and mould problems are hard to spot.
Musty air, sweet or cellar-like smell.
Health problems, such as a runny nose, headache, repeated ear infections, respiratory diseases, rash.
Decayed and mouldy foundation sills/frame studs.
To prevent additional problems, it is recommended to repair the underdrainage and rainwater drainage systems.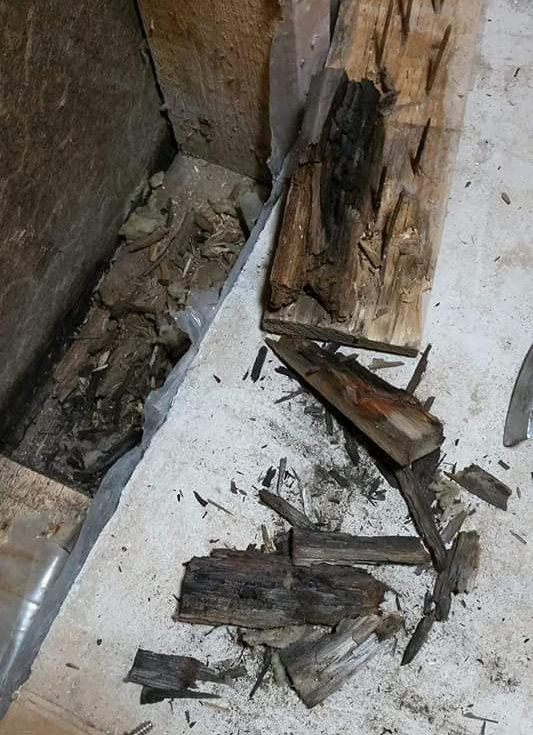 Patented product.
Material: stainless steel.
Adjustable height.
Suitable for load-bearing and non-load-bearing walls. At least 5 to 6 times quicker than the old method(see time comparison).
Saves working time, the wall is opened only for a length of 1200 mm.
Easy and quick to install.
Ceiling and flooring remain intact, no need for additional supports.
Concrete structures can be cleaned and disinfected.
The wall can be lifted/straightened.
Completely eliminates the false stem wall construction.
With other repair methods, the false stem wall construction remains.